Just what you need for content skin and soul.

We are familiar with ingredients deemed safe by law, but our primary goal is to produce results with only those ingredients we feel most comfortable using. We are always striving for a perfect harmony of advanced skincare science, sensory pleasure and results based on just the right combination of natural ingredients. We publish on our website a YES list of carefully selected ingredients which deliver the results we seek. We also publish a NO list which includes mineral oil, phthalates, parabens and other ingredients we choose not to use.
Antioxidant shield
Maintain a balanced and well protected skin barrier and fight against external aggressors.
Soothing effect
Gentle ingredients take care of your skin, to reduce irritations, inflammations, and flaky skin.
Anti-redness
Formulas created for your skin's comfort. Sooth, calm. Suitable for the most sensitive skin..
Colorant-free
No synthetic and not even natural colorants were added in the formulas.
Hypoallergenic
Tested on sensitive skin to prove the very low allergenicity, cause no reaction.
Dermatologist Tested
Formulas tested on human skin under dermatologist control to be safe.
Cruelty-free
Products not tested on animals.
Vegan-friendly
Made and manufactured without the use of animal products.
Made in Switzerland
Switzerland meets the highest standards and is at the cutting-edge of technology. Innovation, quality and results are in its heritage.
YOUTH's skin–friendly formulas are hypoallergenic and dermatologis tested, based on the Phytodermato Advanced Formula®, the latest research on plant stem cells and 100% natural targeted ingredients.
Created to answer the needs of men and women, all skin types, colours and ages, their superlative sensoriality and outstanding performance will help skin fight efficiently against today's aggressions: pollution, inflammation and oxidation.
You and your skin will always welcome time that goes by.
YOUTH Purity

The Micro-alga extract is key to controlling sebum production and purifying the skin. Also valued for its immuno-stimulating and repairing properties as well as its ability to promote clear, mattified and visibly refined skin.

YOUTH Hydration

The Raspberry leaf stem cell extract delivers soothing, antioxidant, DNA protecting and repairing benefits. Helps neutralize harmful pollutants, stimulates the production of hyaluronic acid and restore the cutaneous barrier.

YOUTH Anti-Age

The Solanum Lycopersicum stem cell extract provides antioxidant, DNA protecting and repairing properties which help slow down skin aging. Helps stimulate the synthesis of collagen, elastin, hyaluronic acid, and boosts cell longevity.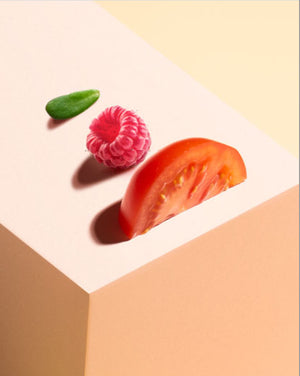 Phytodermato

Advanced Formula®



In each collection, the triple anti-pollution, anti-inflammatory and antioxidant action of the Phytodermato Advanced Formula® is complemented by a powerful natural active ingredient carefully selected to deliver targeted results.